'
'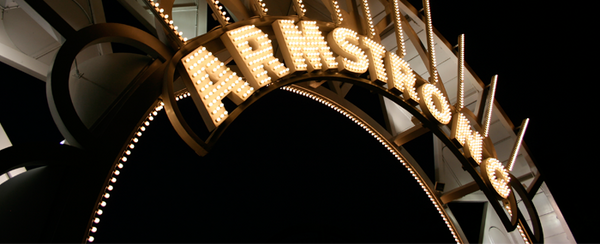 After his death, Louis Armstrong has been accorded numerous honors.
The Louis Armstrong House Museum presents concerts and educational programs, operates as a historic house museum and makes materials in its archives of writings, books, recordings and memorabilia available to the public for research. The museum is operated by the City University of New York's Queens College, following the dictates of Lucille Armstrong's will.
The museum opened to the public on October 15, 2003. A visitors center is currently being planned, and estimated to open in 2011.
The influence of Armstrong on the development of jazz is virtually immeasurable. Yet, his irrepressible personality both as a performer and as a public figure later in his career was so strong that, to some, it sometimes overshadowed his contributions as a musician and singer.
Musical Honors
Edit
Though Armstrong is widely recognized as a pioneer of scat singing, Ethel Waters precedes his scatting on record in the 1930s according to Gary Giddins and others.[1] Billie Holiday and Frank Sinatra are just two singers who were greatly indebted to him. Holiday said that she always wanted Bessie Smith's 'big' sound and Armstrong's feeling in her singing.
In 2002, the Louis Armstrong's Hot Five and Hot Seven recordings (1925–1928) are preserved in the United States National Recording Registry, a registry of recordings selected yearly by the National Recording Preservation Board for preservation in the National Recording Registry of the Library of Congress.[2]
The US Open tennis tournament's former main stadium was named Louis Armstrong Stadium in honor of Armstrong who had lived a few blocks from the site.[3]
Today, there are many bands worldwide dedicated to preserving and honoring the music and style of Satchmo, including the Louis Armstrong Society located in New Orleans, LA.
Cite error: <ref> tags exist, but no <references/> tag was found