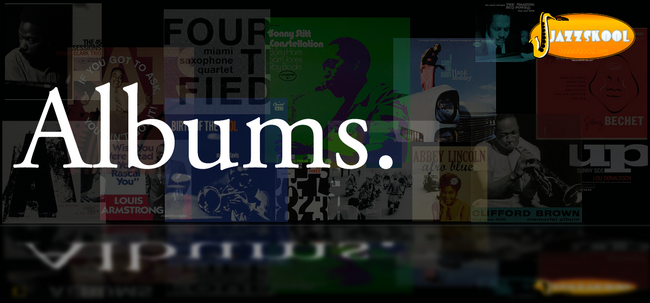 Here you'll find links to Jazz albums from the all-time classics to ones that may have only sold a few thousand copies. We're building the album section now, so pitch in and provide titles where we're missing 'em.
Click on a letter to the albums listed. If you want to see albums by artist, go to their instrument page off the main page and find the artist there.

Click Here to Jump to Another Page: Albums:#|A|B|C|D|E|F|G|H|I|J|K|L|M|N|O|P|Q|R|S|T|U|V|W|X|Y|Z|
All items (1470)
Community content is available under
CC-BY-SA
unless otherwise noted.